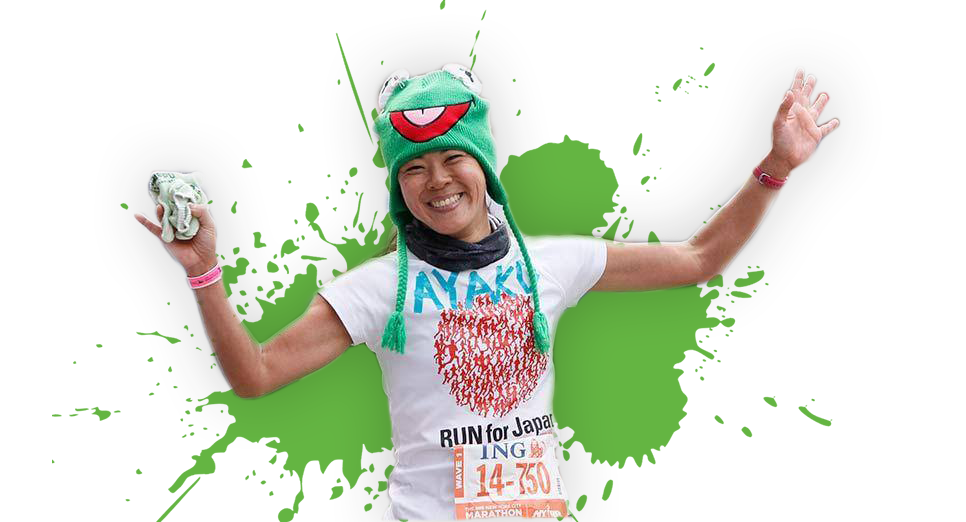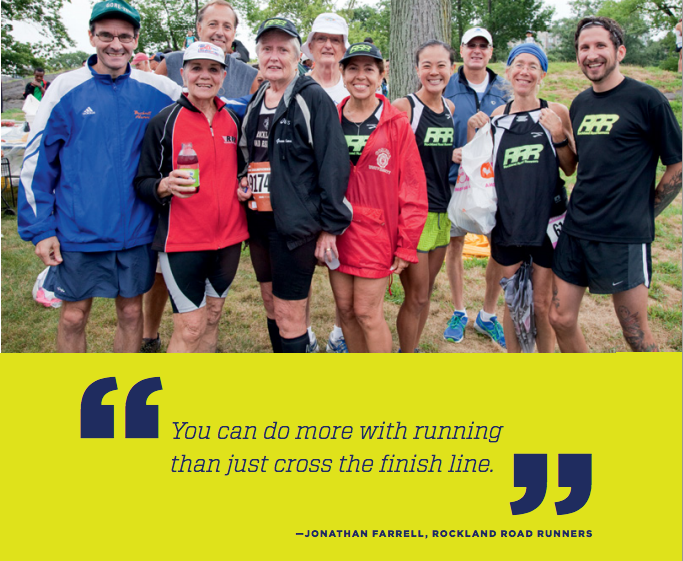 The Rockland Road Runners have been participating for over 10 years as a competitive team in the New York Road Runners Team Championship Series. Team RRR has had a strong presence in the NYRR races, with some excellent individual and team age group placings. Ed Brown and Russell Flax are the RRR team captains.
We invite all members to participate! Any RRR runner at any level is encouraged to get involved. It is simple. When you register with NYRR for their races, just make sure you have chosen "Rockland RR – RRR" as your team.
For more information please email teamRRR@rocklandroadrunners.org.
We encourage Team RRR participation in all NYRR races. However, the following races are designated as the "Club Points" races. These are the races that count toward the overall NYRR team competition. A total of 11 races will be run. Nine will be counted in final scoring. (The two lowest scored races are dropped).
Join the team and meet fellow runners who share your passion!
| | | |
| --- | --- | --- |
| Date | Location | Event |
| Sunday, March 6 | Washington Heights | Salsa, Blues, and Shamrocks 5K |
| Saturday, April 2 | Central Park | Scotland Run 10K |
| Saturday, May 21 | Brooklyn | Brooklyn Half Marathon |
| Sunday, June 5 | Central Park | Retro 4-Miler |
| Saturday, June 25 | Manhattan | FRNY Pride Run 5M |
| Saturday, July 30 | Central Park | NYRR Championship 5 Miler |
| Date TBD | Manhattan | Percy Sutton Harlem 5K |
| Date TBD | Bronx | Bronx 10 Miler |
| Sunday, Oct. 9 | Staten Island | Staten Island Half marathon |
| Sunday, Nov. 6 | 5 boroughs | TCS New York City Marathon |
| Saturday, Dec. 10 | Manhattan | Ted Corbitt Classic 15K |

To foster healthy competition among New York area clubs, encourage excellence in running, and help boost NYRR race participation and spectator interest, NYRR and Club Council designate 11 NYRR scored races per year as Club Points races.
These races vary in distance. Clubs accumulate points based on their finishing places in these races. At the end of the year, each club's point totals in the nine best races of the 11-race series (the lowest two scores for each club will be automatically dropped) are added to determine the club's overall ranking for the year. The club with the most points is the winner, the club with the second-highest number of points places second, and so on. At NYRR's annual Club Night, the previous year's top clubs are honored and receive special awards.
Clubs can score points at club points races in eight different divisions: men's and women's open (all ages), men's and women's masters (age 40+), men's and women's veterans (age 50+), and men's and women's super veterans (age 60+). The men's open divisions are grouped into A and B subdivisions.
Please mark as many of these races on your calendar as you can and track team results here.
Transportation:
For many events, we will arrange an informal carpool from the Service Area near Exit 5 on the Palisades Parkway. Please contact the team captains in advance if you are interested in carpooling for an upcoming race. We plan to have transportation for the NYRR Team Championship race in August. Check the RRR newsletter for details this summer.
Awards:
In 2008, the club added a new award, and presented it to two valuable members of Team RRR. These runners must take part in competitive NYRR races for Team RRR throughout the year and bring with them the team spirit, and competitive edge that makes them assets to our team.
This award is presented annually at the RRR awards ceremony during the January General Meeting.
Requirements for NYRR Team Championships Entry:
Only members of established and NYRR-recognized running teams may enter this race. However, you do not need to be a NYRR member to enter. In addition, entrants must have completed at least one NYRR scored/qualifying race between September 1 and August 1 for the team for which they will be scoring.
Furthermore, they may not have competed for that team until at least 90 days after having competed for another team.
If a participating team has not fielded a full team in their division (men's and women's open, 40+, 50+, 60+) at a prior NYRR team-points race since January 1, 2013, the team may not score in that division at the NYRR Team Championships.
Teams for the NYRR Team Championships are comprised of:
• Open: 10 men/10 women (scored by time)
• 40+: 5 men/3 women (scored by time)
• 50+: 3 men/3 women (scored by time)
• 60+: 3 men/3 women (scored by time)