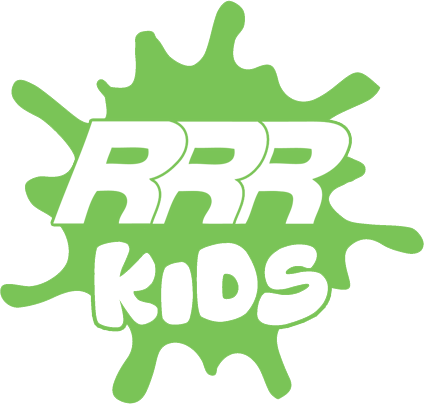 The RRR Kids Program is back! We will help your kids stay active and engaged!
Kids are natural runners, whether they're accompanying you on a run or participating on an organized team or school program. They require care at each step of their development. From the right shoes, correct form and structured training, having the proper instruction at an early age is essential. To ensure that they remain life-long runners requires support, encouragement and guidance. Fulfilling the potential of young athletes depends on a balanced approach to training and careful planning.
RRR Kids uses a team-based philosophy to help kids learn valuable lessons about how to set goals and make being active part of their daily lives. With the help of our coaches and members, kids will learn the fundamentals of running (at various age- appropriate distances) while having fun. The RRR Kids program is designed for children of all fitness levels in grades K-8.
This Summer, the RRR Kids Program is going virtual due to COVID-19. Beginning June 29, we will be posting track workouts on a weekly basis for 6 weeks. These workouts can be found on our Facebook page: Rockland Road Runners Kids Program. These workouts will ensure you will be ready for our virtual 2-Mile Fun Run that can be run on Saturday, August 8 or Sunday, August 9.
How to Enroll for the RRR Kids Virtual 2-Mile Fun Run:
Registration fee for the run is $20 and includes a race shirt!
2021 KIDS PROGRAM REGISTRATION
2020 KIDS VIRTUAL RACE REGISTRATION
Want To Stay Up To Date? Join Our Mailing List!
Summer 2021 Kids Program Schedule
Workouts begin at 6:00PM SHARP. We suggest arriving about 15 minutes early.
| Week | Date | Location |
| --- | --- | --- |
| 1 | Thursday, July 1 | Nyack HS |
| 2 | Thursday, July 8 | Nyack HS |
| 3 | Thursday, July 15 | Nyack HS |
| 4 | Thursday, July 22 | Nyack HS |
| 5 | Thursday, July 29 | Nyack HS |
| 6 | Thursday, August 5 | Nyack HS |
| RACE DAY! | Sunday, August 8, 8:00am | Rockland Lake, South Parking Lot |
NOTES:
*Workouts may be adjusted for individuals based on age, ability, etc.
*Proper attire required (e.g., tee shirt, athletic shorts and sneakers) and water is recommended. Workouts may be cancelled based on weather, you can check for updates on our Facebook Page and on Twitter @RRRcoaches.