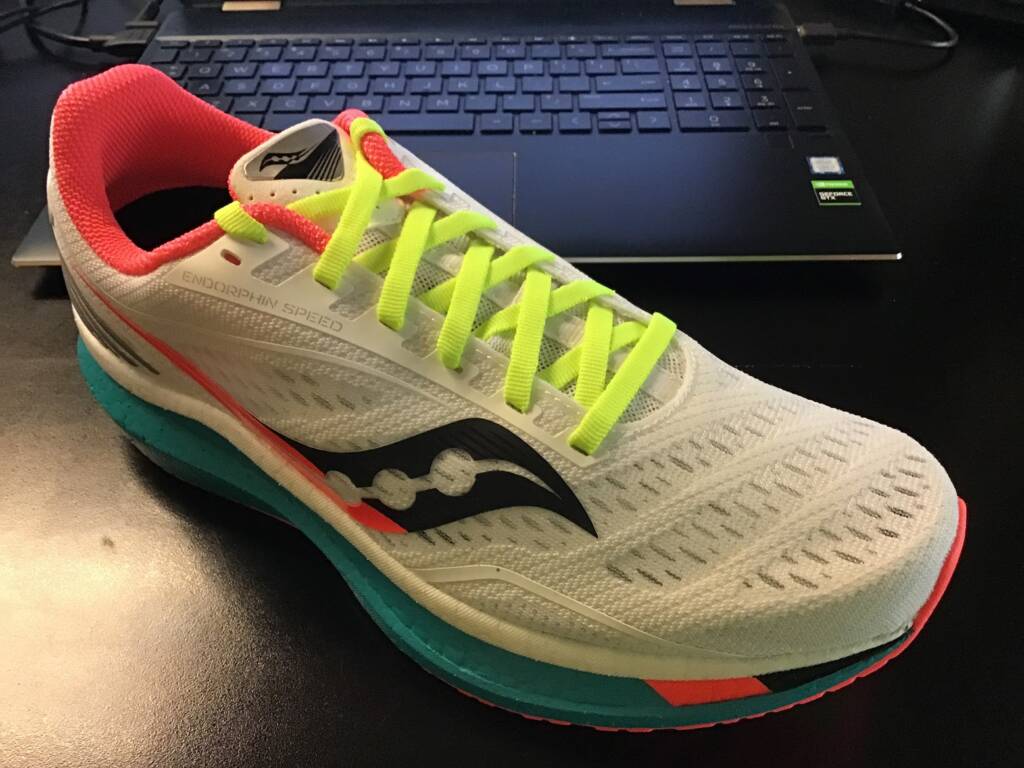 By: Juan Seaforth
Disclosure: This is a shoe that I purchased with my own money. No one is paying to to review this shoe and no one will see with review before I publish it.
Review of: Saucony Endorphin Speed
Pros
Great cushion
Incredibly reactive midsole
Breathable upper
The nylon plate is amazing
Heel counter keeps you locked
Cons
Not good in the well conditions
Only for good for neutral runners
The price a bit high
Review
Let me start by saying I have log 50 solid miles on this shoe. One of the best shoe I have ever tested so far.
The upper on the shoe is very well put together. It's very roomy, they have enough room that you don't feel caged in and most important it's super breathable upper.
The shoe has great with supports to lock the fit . This upper stretches and moves with your foot through your entire run. It is soft and comfortable through the midfoot and into the toe box. But for me the best part of the upper was the heel support frame. This frame locked my heel in for every run and every pace.
The tongue and heel cup are minimally padded, and the upper only has a few printed overlays, including the Saucony logo on either side of the shoe.
The Endorphin Speed is an ideal blend of comfort and performance, making it a great bridge between your daily drivers and your racing flats.
Conclusion
For those runners who want to run fast, but not sacrifice comfort or cushioning Saucony Endorphins Speed in an outstanding shoe. I loved the versatility of the shoe. Because it could handle both higher mileage and true speed work, it will allowed you to execute workouts with easy. These shoes, being truly "do all" shoes, it will allowed you to seamlessly transition through workouts of any pace or variety.
Saucony has a winner on they hand.